Le Local Global Award 2018 a été attribué à Two Waves.
WE SEEK ARTISTS FROM THE VALAIS
Since 2017, the Festival of 5 Continents includes in its programming local artists in the domain called «World Music», with the collaboration of «Culture Valais» and the support of the Department of Culture of the Canton of Valais.
For the «World Music» category, the Festival is asking the Valaisan artists to submit an application to participate in the 2019 edition from 13 to 16 June.
With the name «Music Inspired by the World», the committee expects a broad understanding of the genres: folk, blues, DJ-set-worlddub, electro-ethno, Afrodub, Alphorn, yodle, songwriters, etc.
Proposals to participate in the festival can be submitted until 1 March 2019.
Applications (CD or links, CV, ...) should be sent to Constance Michellod, "Local Global World" programmer, at the following address: Centre de Loisirs et Culture de Martigny, rue des Vorziers 2, case postale 148, 1920 Martigny. Mail : localglobal@5continents.ch. The selection will be made during the month of March 2019.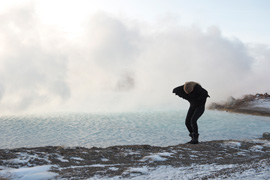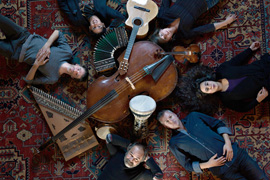 For your information:
+ 5 groups or artists will be selected and paid for the 2019 edition.
+ The 5 Continents Festival will award a distinction called «LOCAL GLOBAL AWARD» to a group/artist selected from the programmed groups/artists.
+ The group/artist winning the «LOCAL GLOBAL AWARD» will be invited to perform at a networking night on Thursday, 13 June. The winner will also be scheduled, along with the other four selected groups/artists, as part of the festival on 14 or 15 June.
+ A jury will be formed to determine the winner of the «LOCAL GLOBAL AWARD», composed of the Festival of 5 Continents programming committee, a representative of Culture Valais and a representative of the Canton of Valais.
+ The Festival will invite about twenty filmmakers, programmers and members of the media to discover the programme selected during the networking evening on Thursday, June 13th.
+ National or international programmers from the «Womex» network (the biggest annual exhibition dedicated to world music), will also be among the guests of the Festival.